App Preview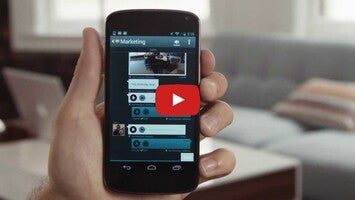 App Name

Voxer Walkie-Talkie PTT


Description:
Much more than a simple walkie-talkie
Version:
3.18.20.21780
Operating System:
Android
Requirements:
Android
Added date:
Sep 3rd, 2021
License:
Free
Author:
Voxer LLC

Overview:

Voxer Walkie-Talkie PTT is an app that allows you to communicate with your friends by using your Android device as if it were a sort of miniature walkie-talkie. Your contacts can choose to listen to your voice message in real time, or later when they connect.

When you use Voxer Walkie-Talkie PTT you can share text messages and images in addition to voice messages. Using the program is just like using any other instant messaging system.

Another interesting feature included in Voxer Walkie-Talkie PTT enables you to send voice messages to various people at the same time. You can create messaging groups so that one message can be heard by more than one person.

Although you'll need an Internet connection to send your messages, you can record them without one. That means you can use Voxer Walkie-Talkie PTT to record your messages whenever you want, and then the program will send them (or receive other messages that you can listen to) once you're connected to the Internet again.

Voxer Walkie-Talkie is a good messaging tool that enables you to send and receive all kinds of communication, both oral and written, right from your Android device.