App Preview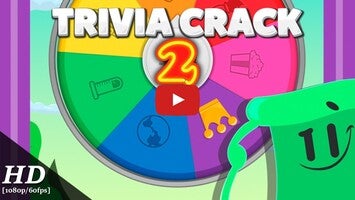 App Name

Trivia Crack 2


Description:
Test your knowledge once again.
Version:
1.115.0
Operating System:
Android
Requirements:
Android
Added date:
Aug 30th, 2021
License:
Free
Author:
Etermax

Overview:

Trivia Crack 2 is the sequel of one of the greatest online trivia games for smartphones and it's back with a ton of different game modes, a lot of questions, more entertaining characters and better visuals. Basically, it's back with more and better content.

Gameplay is simple: you have to answer questions during your turn and send the answers through the Internet in order to get more correct answers than your rivals. Also, you also get to play in online duels as well as individual challenges.

The game includes several thousand questions divided into six categories.As usual, you'll have different power ups that'll help you during the most challenging situations. Keep in mind that it's best not to abuse with this type of advantages because the objective of the game is to learn and show off your knowledge.

Trivia Crack 2 is a super fun trivial multiplayer game that includes so many questions that it'll be a while before you run into a repeated one. Without a doubt, this is one of the most entertaining ways to play trivia from your Android smartphone.