App Preview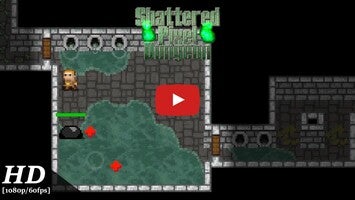 App Name

Shattered Pixel Dungeon


Description:
A retro-looking roguelike set in dungeons
Version:
1.0.3
Operating System:
Android
Requirements:
Android
Added date:
Sep 1st, 2021
License:
Free
Author:
Shattered Pixel

Overview:

Shattered Pixel Dungeon is one of the best versions of Pixel Dungeon that you can find on Android. And what is Pixel Dungeon? An open-source roguelike that's perfectly adapted to touchscreens, and that's much simpler and more accessible than other classic games in this genre.

In the beginning of each game, you can choose to play with a warrior, a mage, a thief, or a hunter. Each of these character classes has its own advantages and disadvantages, which you need to know in order to take full advantage of them.

The gameplay in Shattered Pixel Dungeon is just like that of any other traditional roguelike: you advance through a dungeon where you have to fight enemies in turn-based combats, find equipment for your character, and gain experience and level up. You basically just have to survive for as long as you can.

The one thing that Shattered Pixel Dungeon incorporates in contrast to other roguelike games is its simple and intuitive control system, which make handling your character really easy. You no longer need to deal with a virtual keyboard to do basic things like eat and find traps.

Shattered Pixel Dungeon is an excellent roguelike that incorporates the best elements of genre classics and fuses them with more modern controls and delightful pixelated graphics.