App Preview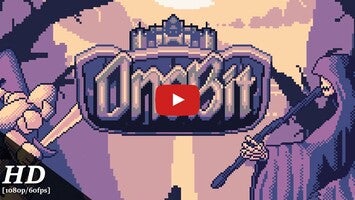 App Name

OneBit Adventure


Description:
A fun, minimalist dungeon crawler
Version:
1.2.76
Operating System:
Android
Requirements:
Android
Added date:
Sep 1st, 2021
License:
Free
Author:
Galactic Slice

Overview:

Explore the depths of dangerous dungeons, kill loads of monsters, and plunder treasure in the dungeon crawler OneBit Adventure. Choose from one of this game's five different characters classes, including warrior, wizard, blood knight, necromancer, and pyromancer, and embark on an adventure!

OneBit Adventure has controls that work very well on touchscreen devices. Simply tap on the screen and move your finger in whatever direction you want to move your character. Like traditional roguelike games, you simply walk up to enemies to attack them, and the battles are turn-based, which gives you time to plan your strategy.

Although you'll start the game with a relatively weak character, you'll soon be able to level up their attributes as you kill monsters and gain experience. Improve your character's attack, life points, chance of getting a critical strike, and the rate at which they earn coins. Not only that, but you can use your coins to buy potions and other helpful items.

Overall, OneBit Adventure is a fun dungeon crawler with great, minimalist graphics, and simple -but super addictive- gameplay. And although the game isn't overly easy, it's much less difficult than most Android roguelike games. Give it a try and explore the depth of the dungeon!