App Preview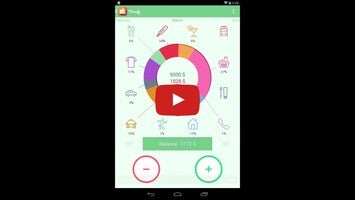 App Name

Monefy


Description:
Keep your personal accounts closely monitored
Version:
1.13.0
Operating System:
Android
Requirements:
Android
Added date:
Aug 29th, 2021
License:
Free
Author:
MonefyApp

Overview:

Monefy is an app that lets you manage all your money easily, by keeping your expenses closely monitored. The only thing you need to do in order to make the most of this app is to be consistent in entering all your expenses (and income) throughout the month.

Using Monefy is very simple: all you need to do is to tap the type of expense (clothing, food, leisure, pets, car … ) and enter the amount. It's that easy. If you repeat this procedure every time you spend money, you end up with a very intuitive graph allowing you to see, at a glance, exactly what your salary has gone towards.

In the settings options of Monefy you can establish the currency to be used. You can also select among several different accounts (normally alternating between cash and the virtual wallet), or personalize the various categories.

Monefy is an excellent money managing app which helps you to keep a comprehensive record of your finances using a simple, easy-to-use interface.