App Preview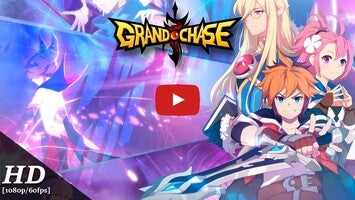 App Name

GrandChase


Description:
An official sequel to the popular PC MMORPG
Version:
1.44.6
Operating System:
Android
Requirements:
Android
Added date:
Aug 19th, 2021
License:
Free
Author:
KOG Co., Ltd

Overview:

GrandChase is an anime-style MMORPG that's a direct sequel to the super popular eponymous PC game. All the original characters and narrative continue on from the PC game, the only major change in this version is that GrandChase is now fully adapted so you can play from your smartphone. Plus, action develops almost at the speed of an RTS. After battling a ferocious demon, the gang of heroes must regroup to make it to another dimension where Kyle is to become a great warrior.

Forge ties with other heroes to build a team of four, while you personalize and train up each member in order to face off against your enemies and survive to explore the next level. There are also several smaller challenges scattered throughout story mode that you'll need to unlock. Controls are based on touchscreen gameplay and require you to direct your team in real time to strategically launch each character's special attack towards the area of your screen as you see fit.

Collect up to 70 different heroes, each with skills divided into 5 profiles: DPS, wizard, tank, healer, and distance fighter. You can create different combos of adventurers in order to match up your set of warriors to the challenges they're set to face ahead.

GrandChase has anime action scenes that follow along to the story as well as images and videos that are manganime styled. This feature adds a tinge of diversity and bit flare to GrandChase thanks to the fact that its main real appeal is hooking fans to its rich backstory.