App Preview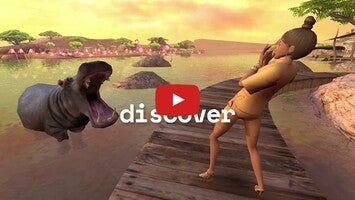 App Name

Avakin Life


Description:
An open and free world where you can meet new people
Version:
1.053.01
Operating System:
Android
Requirements:
Android
Added date:
Aug 22nd, 2021
License:
Free
Author:
Lockwood Publishing Ltd

Overview:

Interact, explore, and compete in the vibrant 3D world of Avakin Life.

Meet up with old friends and spark new friendships in wonderful 3D environments. Explore this world that's constantly being expanded and updated, and freely move around all the impressive locations. Customize and decorate your apartment to show off your personality. Turn it into a private hang-out for friends or invite everyone to take a look and rate your decorating skills. If you want to make it to the top of the rankings, you have to make an effort; only the best apartments get the top scores.

Updated regularly with new furniture, settings and avatar animations to give your Avakin a new life … it's Avakin Life!

Avakin Life offers:


• FREE chat in 3D.


• FREEDOM to move around, explore and express emotions in a 3D world.


• FUN with old and new friends.


• CUSTOMIZATION of your apartment with furniture and decorations.


• INTERACT with your friends in your apartment or theirs.


• SCORES AND RATINGS for the best apartments.


• FREQUENT UPDATES to expand the available settings, furniture and animations.

Plus, it includes all your favorite Avakin features:

• A simple and intuitive UI.


• A shared account between multiple apps.


• Messaging, profiles, friends and challenges integrated in the interface.